Le Salzgries Paris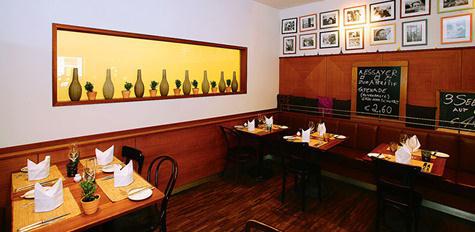 BEST FOOD FROM SOUTHERN FRANCE
If only Vienna had access to the sea... However, at least your dreams about seafood might rather more likely come true. Welcome to Le Salzgries Paris!
And what's even better – it's seafood in French style. Be sure, the chef and owner of this restaurant, Denis K?nig, who came from France, knows everything about it.
Yes, there is no sea, but you can still enjoy its products at their very best. Breton lobster, crab, shrimps, …and, of course, oysters (which are quite hard to find in Vienna).
Besides, there is a homemade foie gras, beef tartar, Burgundy snails and more. And, of course, cheese and wine. Don't forget to check out the wine cellar! Delicious food, warm and friendly atmosphere.
Ideal for both: business or romantic dinner (or even for a not too big wedding reception – very chic and tailored for you individually).
---
www.lesalzgries.at | This email address is being protected from spambots. You need JavaScript enabled to view it. 
Marc-Aurelstrasse 6 | 1010 Wien | +43-1-533 40 30
533 40 30 | Tue - Sat 12h00-14h30 & 18h00-22h30
U1/U4 Schwedenplatz | U2/U4 Schottenring | Tram 1 Salztorbrücke