Stomach

You stomach will love it!
For me personally nothing can go wrong, if I eat at a place called "Stomach". These guys should definitely know what they do. And it's simply the best possible name for the restaurant! In English, of course. As for German, it's said that the name 'Stomach' comes from the rearrangement of the word Tomaschek, the butcher's shop originally located here.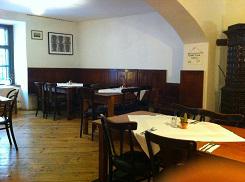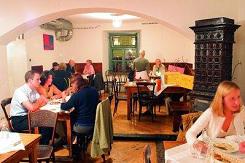 Anyway, if you don't care for pretentious and "dress to impress" places, this one is just right for you and your stomach. It's like visiting your uncle at the countryside. And what I find amazing, it doesn't matter, what kind of landscape your imagination can draw, if it's in Europe, you'll most definitely find its rustic style at least familiar.
Since more than 25 years the "Stomach" feeds the stomachs of the guests with Styrian (the region of Austria on south-east) and international cuisine. Fresh and seasonal, with pumpkin soup in autumn, chanterelle gulash in summer and roast beef all the way through. They also have fish and vegetarian dishes. And like every rural family will offer you a home-made cake for dessert.
Authentic from head to toe.

Seegasse 26 | 1090 Wien
Tel: +43 | 1 | 3102099
Opening hours: Wednesday - Saturday: 16h00 - 24h00 | Sunday:  10h00 - 22h00
www.stomach.at/ | This email address is being protected from spambots. You need JavaScript enabled to view it.
U4  Rossauer Lände | Tram D Seegassse