Gasthaus Wickerl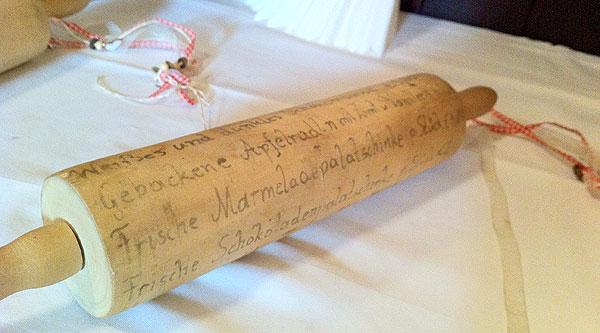 TRADITIONAL VIENNESE CUISINE
There is an old tradition of so called "guest-houses" in Vienna. If you haven't been to one yet, try "Wickerl". Typical local food is served in the typical local interior and, I guess, is spiced up with a local humour of waitresses.
Apart from schnitzel and goulash, you'll find here dishes relevant to the season, be it chanterelle  or a deer.  Desserts are written on a rolling pin. No matter how long you roll it, they'll be there, the pancakes. Be sure that you try them!
And if you need a walk after the hearty lunch, you can go shopping for shoes at Anne Morel, home-accessories at the Home Store or kids stuff at Mädchen und Buben and  Nanou). After dinner you might just enjoy a walk along Porzellangasse (porcelain street), as it's one of the most beautiful streets of Vienna.
Just be aware that Friday night French teachers (from Lycee in the neighbourhood) meet Austrian beer here in Wickerl. So it might be a little bit loud:))  
---
Porzellangasse 24a | 1090 Wien
Tel: +43 1 317 74 89
www.wickerl.at | Wickerl per Email kontaktieren
Mon - Fri  9h00 - 24h00 | Sat 10h00 - 24h00 | Sun 11h00 - 23h00 | Holidays 17h00 - 24h00
U2 Schottentor | U4 Rossauer Lände | Bus 40A Bauernfeldplatz | Tram D Bauernfeldplatz