Coffee Pirates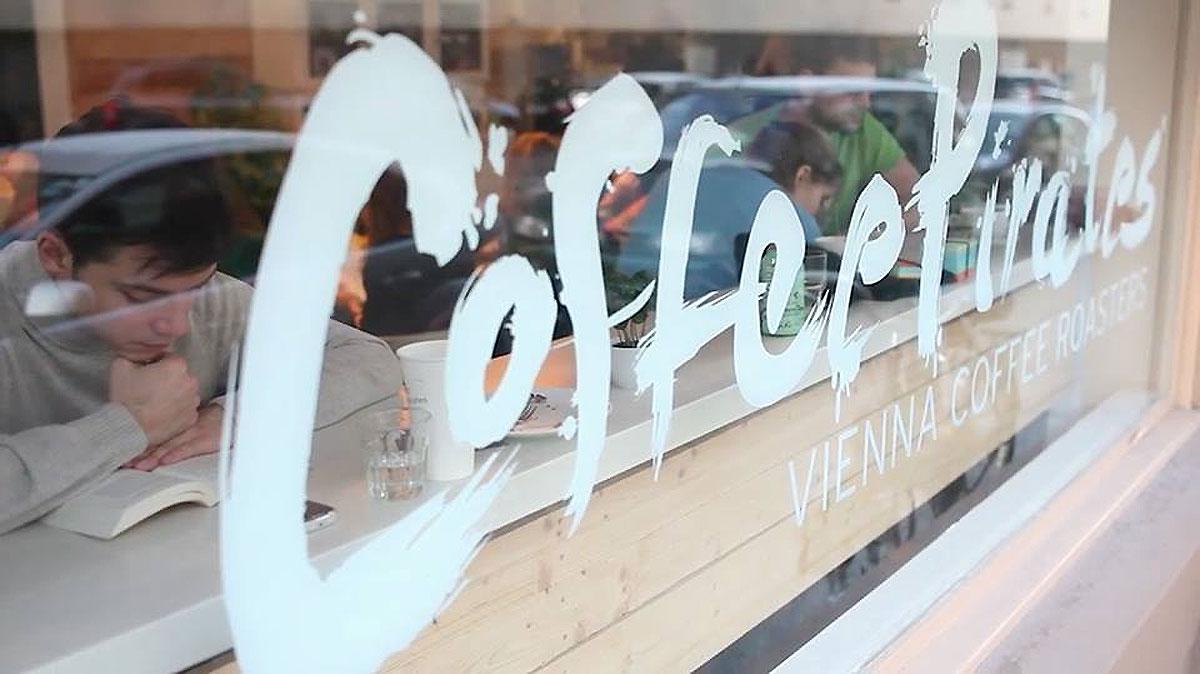 WHERE THERE IS COFFEE, THERE ARE PEOPLE
Vienna is famous for its coffeehouse tradition and this was even declared by UNESCO as a cultural heritage in 2011. The motivation behind the coffee is simple: uncompromising quality. Coffee is a pleasure and should not be complicated - coffee should be fun and above all taste. And even if the CNN is one of the top coffee houses and coffeeshops in the world, they are definitely worth a visit!
It belongs to the so-called third-wave coffee houses and treats coffee as a culinary product. Bean type, quality, origin and direct purchase are factors that decide - as is already the case with wine and is considered a quality criterion.
The Coffee Pirates know that the best coffee in your mug starts with the bean. They see working with coffee as a craft. Each step in the process is taken seriously. In the bean they go beyond Fairtrade by rewarding coffee farmers for their efforts in the planting, harvesting and processing of exceptional coffee varieties. With this focus on quality and sustainability, they pay up 3-5 times higher at market or fairtrade prices.
The CoffeePirates are more than a roast and specialty coffee house and is considered a modern translation of the traditional Viennese coffee house culture. There you will not find marble, crystal or thonet chairs, but a very open interior design with vintage furniture from the 50s and 60s.
The difference between this homemade coffee and another can hardly be explained - so our tip: go and try! And if it tastes, return to the cafe or buy freshly roasted beans for your coffee at home.
---
Address: Spitalgasse 17 | 1090 Wien
Web: www.kaffeepiraten.at  
E-Mail: This email address is being protected from spambots. You need JavaScript enabled to view it.
Opening hours: Mon - Thu 08h00-18h00 | Fri 08h00-21h00  |  Sat 09h00-15h00
Public transport: Tram 5 station Lazarettgasse | Tram 43 and 44 station Lange Gasse |
Bus 13A Haltestelle Alser Straße/Skodagasse  | U2 Schottentor