Salettl Pavillon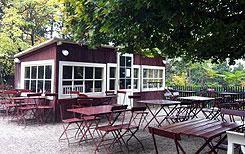 Secluded cafe for your secret rendezvous
Vienna  is known to be a quite romantic city. But that's a very general statement. We'd like to show you those special hidden places for romantic rendezvous. Here is one of them: Salettl Pavillon.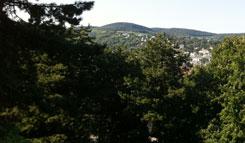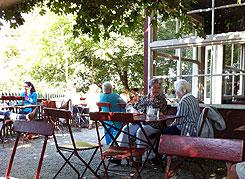 It's a small cafe with a more then 50 years history, located in 19th district, not far away from the famous Cottage quarter with astonishing villas dating back to the end of 19th – beginning of 20th century... 
At the summer garden, if you are able to take your eyes off your date, you'll be amazed with a view over Vienna woods and mountain Kahlenberg. In winter it gets even more romantic and cosy in this small wooden Pavillon with a glass terrace. Candle lights and secluded atmosphere guaranteed.  


Hartäckerstraße 80 | 1190 Wien
Tel: 01 4792222
Mon - Sun 06h30 - 02h00  
Bus 40A Döblinger Friedhof