Tel Aviv Beach 2010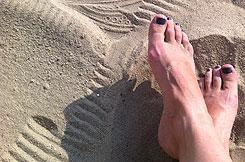 Sandy beach in the city!
Hot summer days, we wait them and we long for them... and then, for some reason, we must stay in the city. Luckily, it's not so hard anymore, since we have the sandy beach, the Tel Aviv Beach.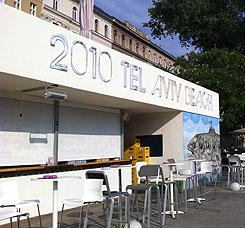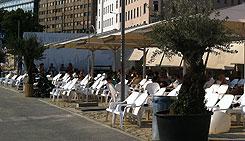 Come here after your exhausting day and dig your tired feet into the hot sand. You know, it's a funny thing about the beach sand: it relaxes not only the feet, but also your mind and soul.
Order a refreshing cocktail and soak into the chair. Idly observe the water and the city in the heat haze. Is it Vienna or just a mirage? Well, anyway, you might close your eyes and imagine yourself wherever you want, at literally any beach of the world!
Enjoy!
Mon-Sun 12h00-00h00


Obere Donaustraße  65 | 1020 Wien
http://neni.at/hp/?select=tel_aviv
U2| U4 Schottenring