Corns'n'Pops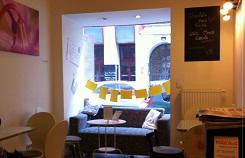 The most energizing breakfast
If you got up late and there is nothing to eat at home, this cozy little place is just what you need to get your muesli breakfast. There are over 50 ingredients to mix your own muesli bowl. Besides, you can have your muesli also for lunch or dinner, whenever you want! This cafe definitely doesn't limit your muesli addiction.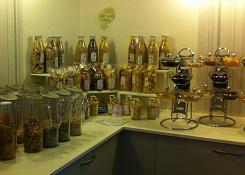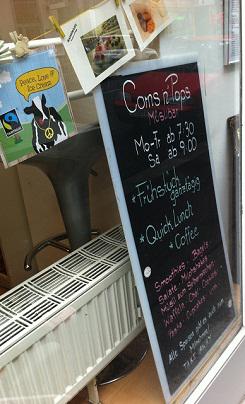 What's more? – Bagels (not easy to find in Vienna), original American oatmeal with cinnamon, banana and nuts, waffles, pastas, salads and soups. Good choice and quality of hot and iced coffee, tea, milkshakes and smoothies. If you want, you can choose a soya, skim or lactose-free milk.
And, if you are just running by, grab anything you want for "to go". Ideal place for energizing breakfast or a quick stop for lunch.
What's in the neighborhood – furniture boutiques on the same street, St. Charles Organic apotheke and beauty salon, lots of shopping on Mariahilfestrasse.



Gumpendorfer Strasse 37 | 1060 Wien
http://www.cornsnpops.com | This email address is being protected from spambots. You need JavaScript enabled to view it.
 Mon -Fri 7h30 - 17h00 |  Sat 9h00 - 16h00
U2 Museumsquartier | U4 Kettenbrückengasse | Bus 57A Stiegengasse
Pictures © Corns'n'Pops, wien.orf.at, irene's vienna