Pickwicks - Café, Bookstore, DVD-Shop

Quench your hunger for food, books and movies – all in one place
Where else would you be able to find a café, named after Dickens' novel (or maybe after one of the tea brands), that serves Irish beer? Where else would you be able to find a library in the café? And where else would you be able to rent a movie and eat your burger at the same time? 
It's right here in the center of Vienna. And it's called Pickwick's. It's all about simple pleasures we all appreciate: food, books and movies. Last two come in English.
Burgers, bagels, salads and soups, fish and chips, chicken wings are accompanied by book shelves, which you may browse as long as you want. You also might buy a book that you liked.
Also, it's said it's the largest English language video store in town. To make it even better - there are attractive deals on video rentals (for example, take 2 or more movies between Monday and Friday, pay only for 1 night per movie).
And on top of it - big screen for watching sports and free Wi-Fi.
Unpretentious place in "shabby cozy" style. Go alone or take some friends over.


---
Address: Marc Aurel Str. 10 - 12 | 1010 Wien
Telephone: +43 - 1 - 533 01 82
Internet: www.pickwicks.at
EMail: This email address is being protected from spambots. You need JavaScript enabled to view it.
Opening hours: Mo bis Do 11h00 - 24h00 | Fr & Sa: 11h00 - 02h00 Uhr |
So: 12h00 - 24h00 Uhr
Public transports: U2 Schottenring | Strassenbahn 1 Salztorbrücke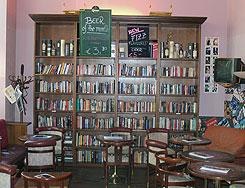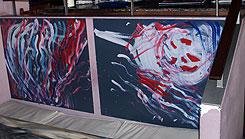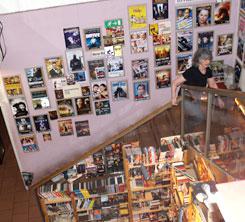 Photos: © mylittlevienna, Pickwicks facebook https://www.facebook.com/pickwickscafe/