Orlando di Castello
>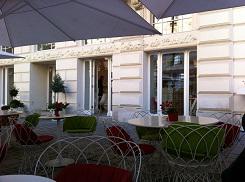 Nice alternative to a traditional coffee-house
You know we all love our world-famous traditional Viennese coffee-houses, with wooden panels on the walls, crystal chandeliers and marble tabletops. But isn't it nice once in a while to jump out of this long-term relationship into a little flirt.
Into something airy, fresh and young. So is this place Orlando di Castello: flirtatious, vibrant, modern and so white!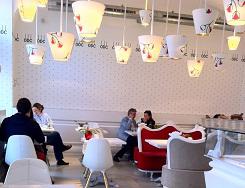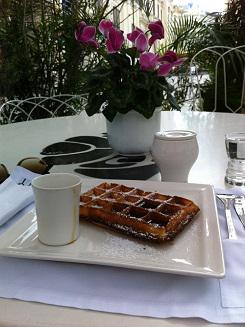 Cuisine is quite international: from Caesar salad, ravioli and steak to burgers and sorbet. Croissants and cakes are delicious. And just like in Italy - coffee at the bar is cheaper.

Enjoy your Saturday morning breakfast with friends or stop by for a brunch after exhausting shopping in the city center.





Freyung 1 | 1010 Wien
www.orlandodicastello.com | +43 1 533 76 29
Mon - Fri: 07:30-23:00 | Sat: 09:00-23:00 | Sun: 09:00-22:00
U2 Schottentor | U1 Herrengasse