Hiroji Kubota - Photographer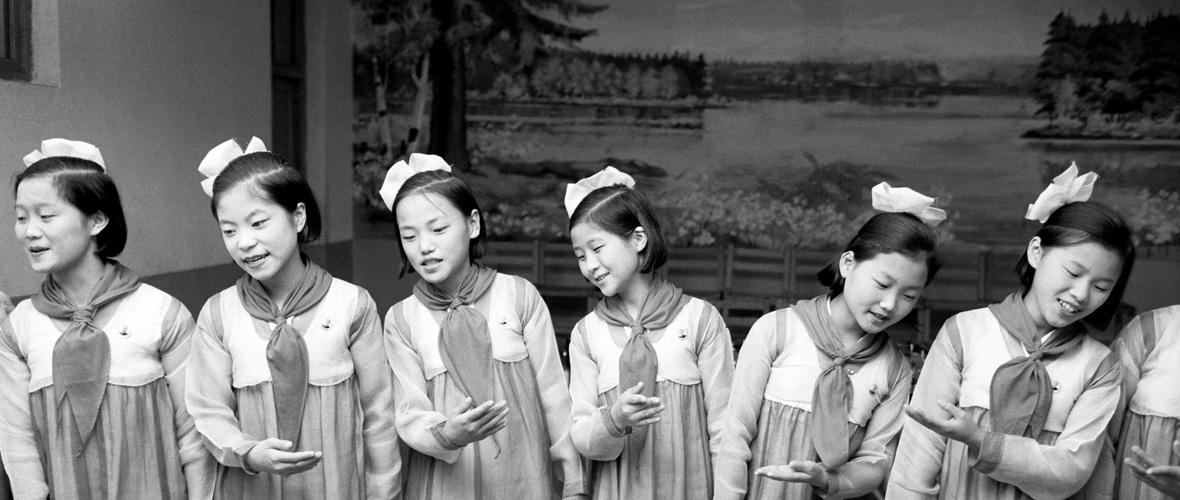 Kubota is a traveller. His most favourite area is not the hectic daily news business; he much more prefers to take his time and engage with the particularities of the places and people. No less than six and a half years he was en route in China. To Burma, his favourite destination, he returned 75 times after his first visit in the 1970s. The pictures he takes on his journeys form multi-faceted portraits of the travelled countries.  
For the first time in Europe WestLicht Museum presents the retrospective of Japanese Magnum Photographer Hiroji Kubota (*1939 Tokyo). Since the 1970s he is one of the pillars of the agency and in the 1990s set up their Tokyo bureau. The exhibition comprises over 100 photographs from more than 50 years of his career: from his photographic beginnings in agitated 1960s/1970s America, to his reportages from post-revolutionary China and the surveys of his home country Japan.
Kubota's disarming personality and discreet curiosity opened doors to otherwise quite hermetic communities. At the very start of his career he earned the trust of the radical Black Panther Party; in North Korea, inaccessible for most photojournalists, he was able to shoot pictures of mass celebrations, portraits of dictators Kim Il-sung and Kim Jong-il, as well as catch occasional glimpses of communist daily life.
Kubota's humanistic approach, his absolute respect for his subjects, is deeply rooted in his early childhood experience of Japan, ravaged by destruction and famine at the end of World War II. When he took up photography, it was clear to him that he never wanted to become a war photographer chasing the most spectacular picture. Nonetheless in 1975 he found himself in the centre of conflict when he was one of the last foreign photographers to be flown out of Saigon before the capture of the city by the North Vietnamese Army.
His association with Magnum initially came by adoption, so to speak. By recommendation of a friend he met Magnum members René Burri, Burt Glinn and Elliott Erwitt during their visit to Japan in 1961 and guided them through the streets of Tokyo as a driver and translator. When the three wanted to pay him money, he refused. He did, however, accept some gifts: a beat-up Leica M3 from Burri and an English copy of Images à la Sauvette / The Decisive Moment – the bible for every photographer in those days by Magnum founder Henri Cartier-Bresson. A decisive moment indeed for Kubota; from this point on his career choice was set. In 1962, after finishing his studies, Kubota moved to the US – it was Erwitt who picked him up at the airport and together with his colleagues from the agency supported the young photographer during his first years in the business. Kubota became a freelance photographer in 1965, six years later he was a member of Magnum himself.
On the occasion of the exhibition and the accompanying publication, Kubota went through his archive again and made a selection from the four million pictures spanning his entire career. Black and white negatives were reprinted as high quality platinum prints. For his colour pictures he chose to cooperate with New York master printer Nino Mondhe, who had already worked with Irving Penn and Harry Callahan, and who produced brilliant colour prints with an enormous tonal depth in the elaborate dye-transfer process.
---
Westbahnstraße 40 | 1070 Wien | +43-1-522 66 36
Tue, Wed, Fri 14h00-19h00 | Thu 14h00-21h00 | Sat, Sun, Bank holidays 11h00-19h00
www.westlicht.com/ | This email address is being protected from spambots. You need JavaScript enabled to view it.
U6 (Burggasse-Stadthalle) &  U3 (Zieglergasse) |  Trams 5 (Westbahnstraße), 49 (Kaiserstraße),  6, 9 &  18 (Urban Loritz-Platz)