Only 11 days to Christmas! Last minute do-it-yourself ideas
December  13th, 2013
What a beautiful pre-Christmas time, however for most of us a little bit stressful. But, of course, you want to make everything perfect, up to the smallest detail. Here are our little&easy last minute tips for you:
Do-it-yourself gorgeous accompaniments for your "big" presents:
X-mas card:
Look at the pictures; it's more than easy to do, no instructions necessary. You'll need just these: cardboard, coloured paper, ribbon, scissors and glue.
Seen on www.femina.by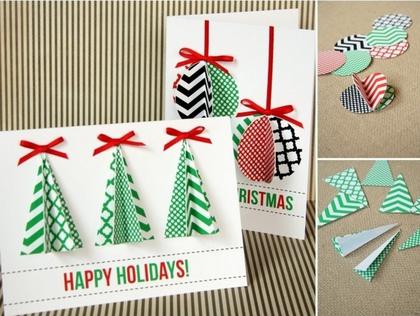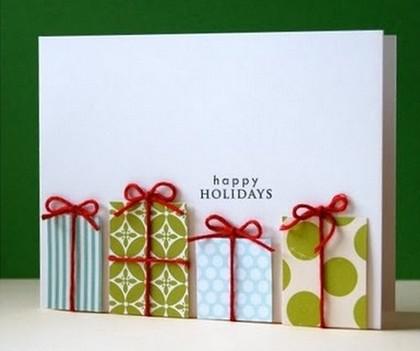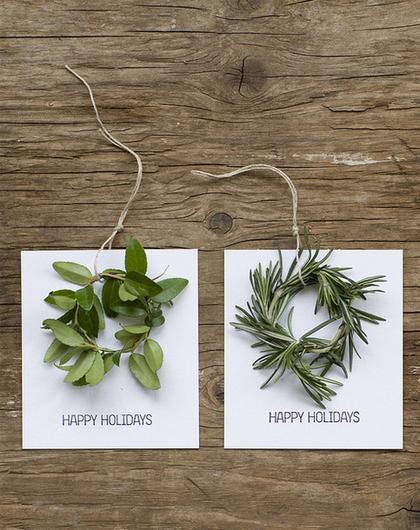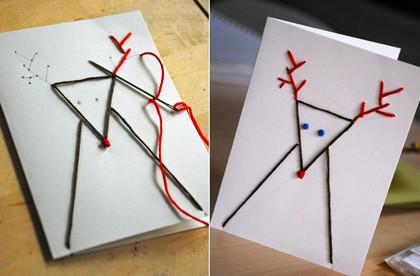 Tags for presents:
Just print it out! Gift idea: put cookies or candies in a transparent bag and put this tag on it, done!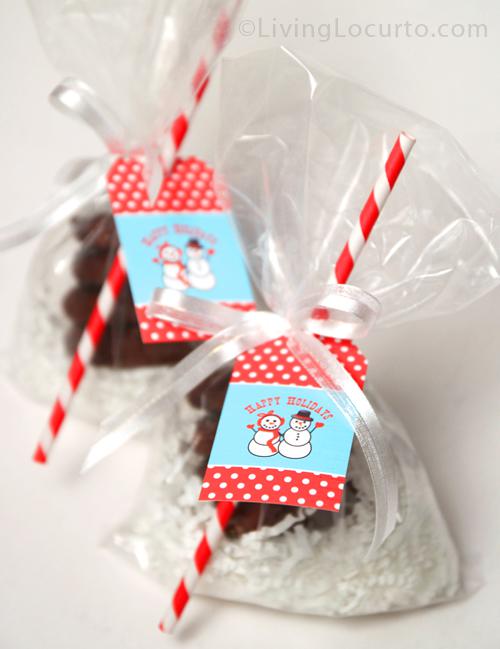 Seen on www.livinglocurto.com
Gift-cards for kids:
1. Download and print templates.
2.  Use a glue stick to back the blank side of the printout with a sheet of coloured paper. Cut out along solid lines (don't forget to cut out the slit on the gift box).
3.  Write message on inside of card, then fold on center line.
4.  To close card, fold arms in along dotted lines, and tuck tab on hand into slit
Seen on www.marthastewart.com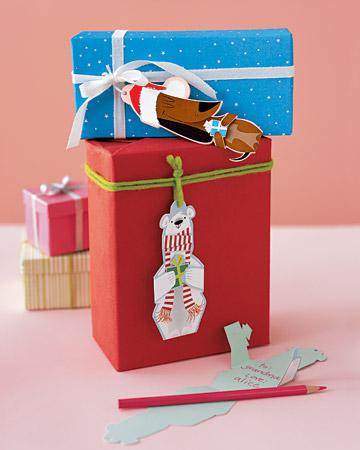 Bear Mug
This quirky and cute little bear mug is so easy to make — you just need a white mug and a porcelain pen!
Seen on www.designsponge.com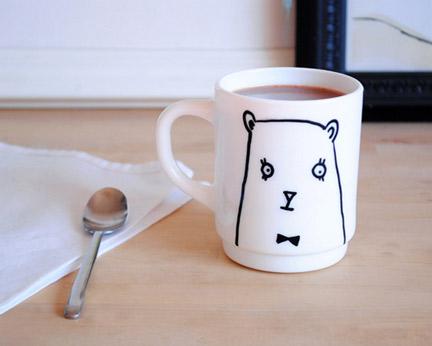 Decoration: make lots of snowflakes and hang them all over the house, including X-mas tree!
All you need is paper, scissors, this scheme and a little bit of fantasy for cutting the way you want it.
Seen on www.hoosierhomemade.com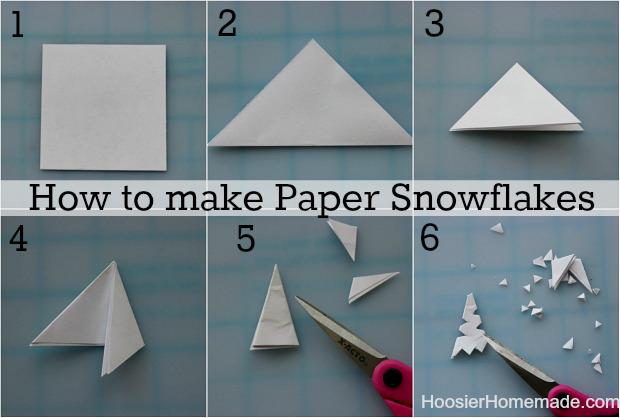 Viel Spaß!!!