Open-air Dog Day or Hideaways for hot week-end
August 1st, 2013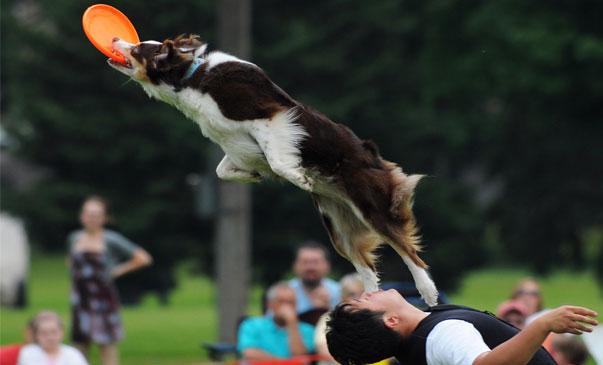 Dog Day in Vienna! It's an open-air event for dog lovers. Come with your pet and enjoy various shows (your dog can also participate), shopping and food. Also if you are just thinking of getting a dog, it's a nice opportunity to get more info and to observe different breeds. August 4th, 10-8pm, Galopprennbahn Freudenau, 1020 Wien, Freudenau 65.  
http://www.haustiermesse.info/cm/wiener-hundetag
Helnwein Retrospective. Gottfried Helnwein is one of the most important internationally known Austrian artists. He primarily became known for his hyper realistic paintings of wounded and bandaged children. Up to October 13th. Albertina, Albertinaplatz 1, 1010. 
http://www.albertina.at/jart/prj3/albertina/main.jart?rel=de&content-id=1202307119323&ausstellungen_id=1313041137171
Theophil Hansen 1813–2013. The Star Architect and His Residential Buildings on the Vienna Ringstrasse. On display in the exhibition will be sketches and design drawings, plans, photos, furniture, and arts-and-crafts objects from numerous Austrian and international lenders. Wagner:Werk Museum Postsparkasse, up to August 17th. Georg Coch-Platz 2, 1018. 
http://www.ottowagner.com/sonderausstellung/theophil-hansen-1813-2013/
"ALL MESHUGGE?" Jewish jokes and humour. Humor is an essential component of Jewish life. It has roots in Eastern Europe and spreads to Ephraim Kishon in Israel, and Billy Wilder, Mel Brooks, or Woody Allen in Hollywood. The exhibit shows the history of Jewish humour starting from 1920s and 1930s. Jewish Museum Wien, Dorotheergasse 11, 1010.
http://www.jmw.at/de/alle-meschugge-juedischer-witz-und-humor
Photo © A. Westreich