Staudigl – Reformhaus und Naturparfümerie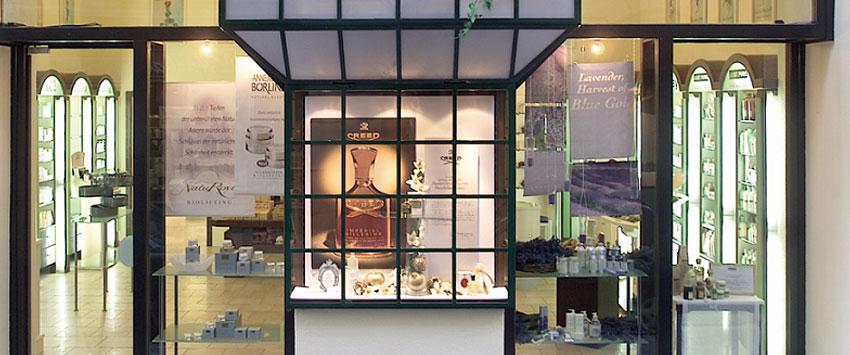 Beautiful from in- and outside.
You might have already thought that it's the latest trend – to go "green" and organic. However, this wave lasts much longer in Vienna. One of the places that should be on your list was first opened in 1979! It's called Staudigl – the little family venture, represented by the health food store (Reformhaus) and the store of natural cosmetics (Naturparfümerie), located conveniently in the 1st district just a minute away from each other. That's a smart combination as it affects your health and beauty from all possible sides: from in- and outside. And Staudigl has never been more "green" as today.
As for natural cosmetics store, it offers not only organic, but at the same time fair trade and not tested on animals products, produced consciously and ecologically. Our highlights: shampoos from Intelligent Nutrients, Rahua and Africa Organics; body butters from Zoya goes pretty, amazing all-natural deodorants from Soapwalla and facial care products from 100% Pure (exclusively sold here). Lots of brands are also vegan-friendly. We are never tired of stopping by, for they update the assortment quite often.  
---
Das Reformhaus. 
Wollzeile 25, 1010 Wien
Tel. 01/512 429 71

Opening hours:
Mon - Fri: 9:00 - 18:30
Sat: 9:00 - 17:00
Die Naturparfümerie
Wollzeile 4, 1010 Wien
Tel. 01/512 821 21

Opening hours:
Mon - Fri: 9:30 - 18:30
Sat: 9:30 - 17:00


http://www.staudigl.at/| Contact

U3 Schtubentor | U1 & U3 Stephansplatz