Shakespeare in the Park: Romeo and Juliet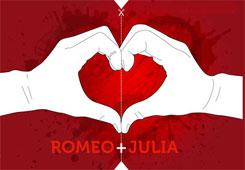 World's greatest love story in a romantic ambiance
It's an annual tradition in the Open Air Theatre Regent's Park in London to stage the best-known play of William Shakespeare "A Midsummer Night's Dream". We hope, an open-air performance of Shakespeare will also become a tradition in Vienna! As last year we enjoyed the same play, as Londoners annually do, and this summer we are up for another one: "Romeo and Juliet". Young and talented team of Open House Theatre Company welcomes you again for the Shakespeare in the park!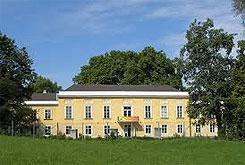 Fotos: © www.kammermusik.at
It's one of a kind experience for Shakespeare lovers, even for those who are not so proficient in English, as Open House Theatre stages it in both, English and German, languages.
And above it all, it takes place in one of the most beautiful gardens of Vienna- the gardens of the Palace of Pötzleinsdorf, once a nobleman's residence in the mid-17th century. 
Don't forget to book your tickets!
And what love can do, that dares love attempt.
Performances Tuesday - Sunday from July 15 - August 15, 2014
In English on Tuesdays, Thursdays & Saturdays
In deutscher Sprache mittwochs & sonntags

Indoors in case of bad weather
Curtain: 7.30 pm
Gardens of  Pötzleinsdorf
Geymüllergasse 1
1180 Wien
Book tickets here: 
http://www.openhousetheatre.at/index.php/season-2013-2014/shakespeare-in-the-park-romeo-juliet