Retro Velos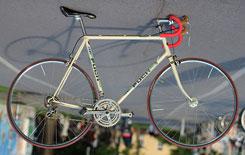 Rent a Legendary Bike!
As you might've noticed, there are lots of different types of bikes on the streets of Vienna. Still not sure which one to choose? Why not try a legendary Austrian Puch bike? Back in the 80s these road bikes were the most valuable bikes one could've got and still easily compete with all the modern brothers.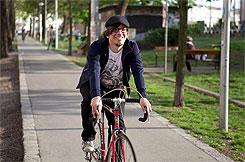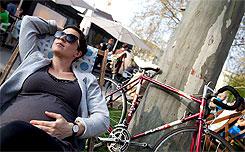 Puch company was founded in 1889 in Graz and was also known as Austro-Daimler in the American market. It had produced bikes, mopeds, automobiles and motorcycles. But also engines for Fiat, Volkswagen and Mercedes-Benz. Unfortunately, the company didn't survive the competition despite of the technical know-how, which led to the sold-out. But ever since it's a legendary name.
You can rent your Puch at Retro Velos for €39/month. Minimum rent is one month. Just drop a short email here This email address is being protected from spambots. You need JavaScript enabled to view it. and enjoy the ride!
Margaretenstrasse 131 | 1050 Wien
http://www.retrovelos.at | +43 664 456 04 08
U4 Margaretengürtel
Photos © retrovelos.at