Saint Charles Cosmothecary/ Hideaway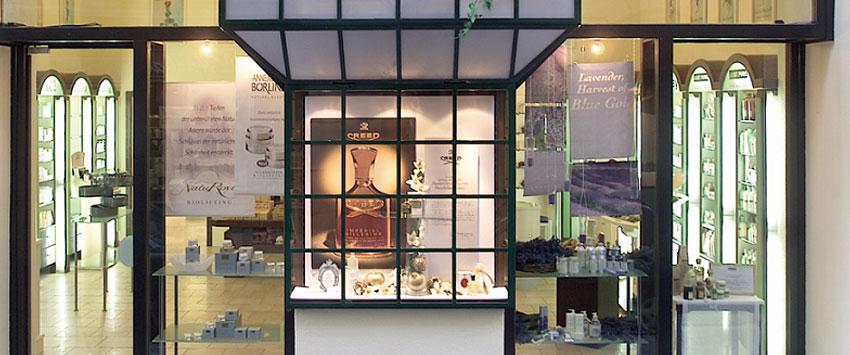 The source of organic beauty
Surprisingly not all of us want to "live fast, die young", some still dare to live long and healthy. At least they try. What's the best way to start your healthy path? - Become a vegetarian! … just kidding :-)
No need to go extreme. Start simple - treat yourself to unique body and face products from St.Charles Cosmothecary or pamper yourself in St.Charles Hideaway.
What is so unique about it? – It's all organic! If you eat right, work-out regularly, these natural and chemicals-free beauty products will complete your routine. Or, if you are just planning to go healthy, it's a nice way to start.
In the Cosmothecary you can find a wide range of products and brands, at all price levels, among them home brand Saint Cosmetics, Korres, Ren..  up to luxury brand from London – "Organic Pharmacy". They can also mix skin care products manually just for you.
---

Gumpendorferstrasse 33 |  1060 Vienne | +43 676 586 13 67


Opening hours Cosmothecary: 
Mon - Fri 11h00 - 18h30 | Sat 10h00 - 17h00
Opening hours pharmacy:
Mon - Fri 8h00 - 18h00 | Sat 8h00 - 12h00 
This email address is being protected from spambots. You need JavaScript enabled to view it. | http://www.saintcharles.at/
U3 Neubaugasse | Bus 57A Station Stiegengasse