Bed and Breakfast the rooms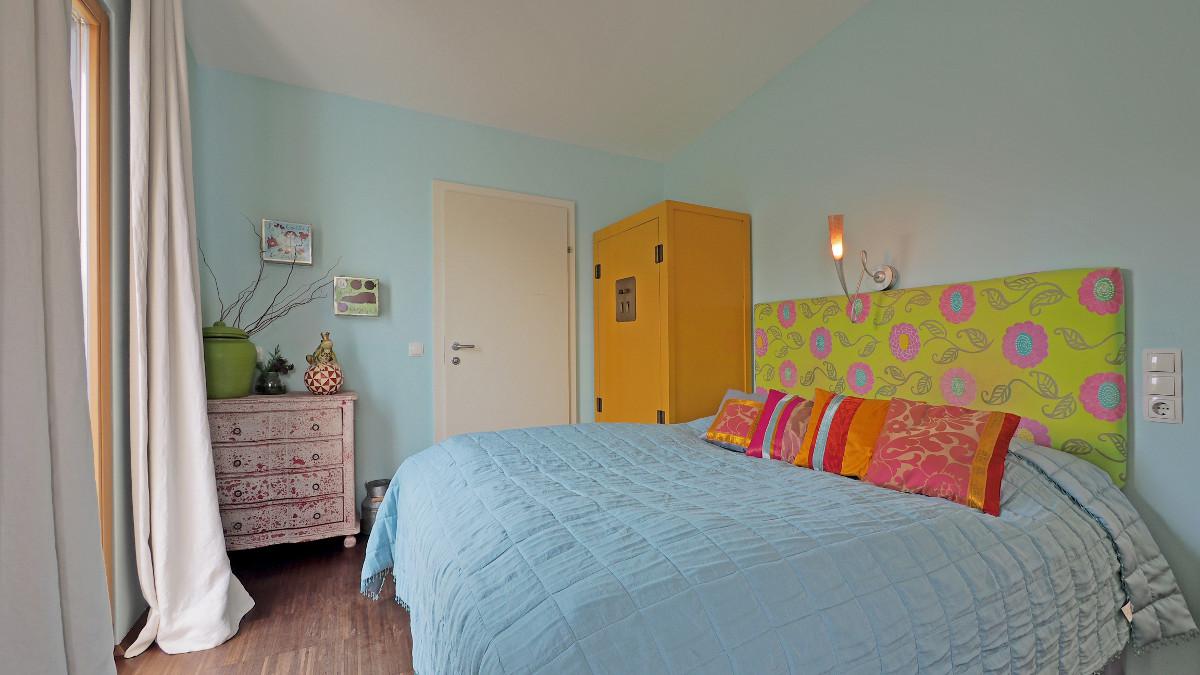 AT HOME IN THE BED & BREAKFAST
Already at the entrance to the house, which leads directly into the breakfast room, you will feel the feeling that you will feel like at home here. You are here in Vienna on the Old Danube, even if or rather because a miscellany of intercultural items of use and jewelery fill the house.
Speaking at home. Eva, the hostess of passion, welcomes you with a family warmth that comes from the heart. 14 years ago, she opened this B & B with her husband and two young children because she loves to be her own boss and has been guiding her to her personal taste ever since. Thus (almost) everything that can be found at the breakfast table is itself produced, e.g. The jam or the muesli. All of the rooms have been decorated and show that you do not need a designer education to prove your taste. And so all the furnishings are the results of the family's greatest hobby: traveling.
The plates were made by an Israeli potter, the cutlery has Indian origin, the mugs come from Japan, the tea box from Paris, the jam jars from Morocco, their recipes from Calabria and other parts of the world. This list could be extended to ad libitum, but we recommend to go and see. Eva will tell you many stories about the furniture.
But we should not forget - vienna is also nearby and the center only 9 minutes by metro. Here as well, Eva loves to offer good tips for tourist and culinary discoveries - except for Shoppin, because that is, at least in Vienna, not so her thing.
P.S.Auch apartments available! If you do not find a place in the B & B you can also book one of the beautiful apartments, which are located in the 2nd district!
---
Address: Schlenthergasse 17 | 1220 Wien
Telephone: +43 664 43 16 830
E-Mail: This email address is being protected from spambots. You need JavaScript enabled to view it.
U1 Kagran
---
Photos ©  the rooms - http://www.therooms.at/