Pakat Suites Hotel Wien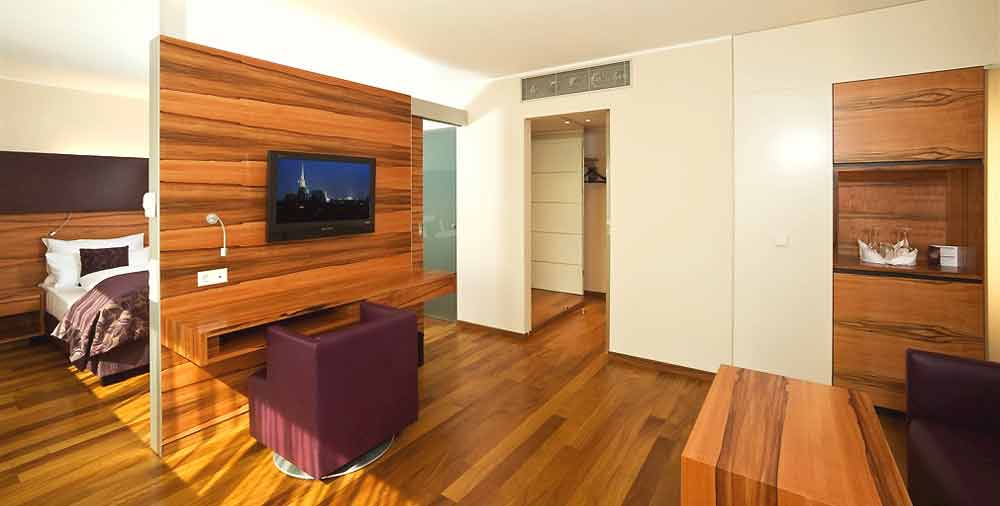 THE SUITE SIDE OF LIFE
A cozy, restful garden, spacious Suites equipped with genuine Wittmann furniture, bathrooms with "Rain dance shower" solutions and bathtubs and a balcony overlooking the garden make this hotel the perfect venue for vacationers or business travelers.
All in the heart of Vienna with garage, ticket, taxi and limousine service and an ideal location next to the Belvedere Palace and the main railway station (the ring road D and the Hop on Hop off Bus Station).
The PAKAT SUITES Hotel Wien is a place to relax, experience, live, rest, enjoy - at least 30 square meters in the suites, as well as in the spacious hall or the beautifully maintained garden.
As a host of passion, the staff is there for you 24 hours a day. Starting with the breakfast, which is prepared according to your wishes, further to the reservation of the meeting room, which is of course at any time available, up to the course of course free of charge in the hotel and free internet connection. You can start the successful day in Vienna with a 'workout' in our modern fitness center and finally finish a late night drink at the bar late in the night.
---
Address: Momsengasse 5 | 1040 Wien
Tel: +43 1 504 66 90
E-Mail: This email address is being protected from spambots. You need JavaScript enabled to view it.
Web: http://www.pakatsuites.at/
U1Taubstummengasse
---
Photos © Pakat Suites Hotel Wien