Hotel Fabrik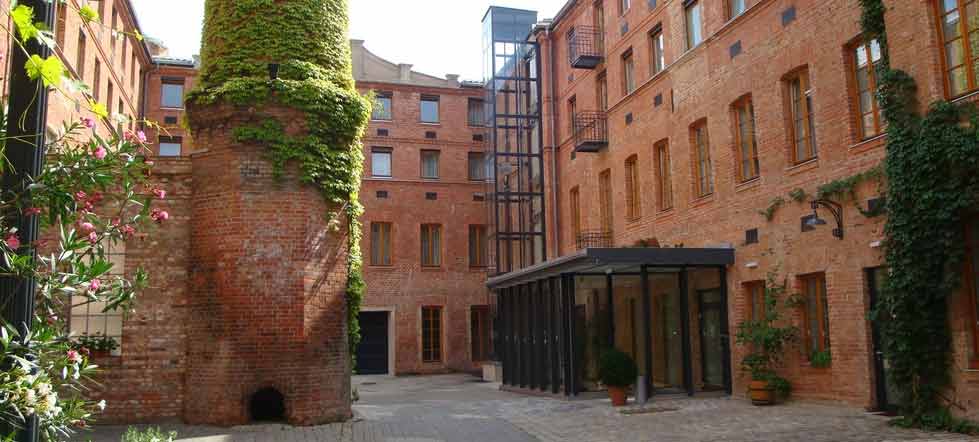 FROM A LINEN FACTORY TO A HOTEL
Not every hotel in Vienna can look back on such an interesting history as the 3-star Hotel Fabrik, because here the name actually points to the earlier use of the building - it was once a laundry factory. But the past is reminiscent of the outer form of the building and the high factory chimney, which is now stylishly green.
This family-run hotel is furnished with all the modern comforts (meeting 3-star-plus standards), presenting itself by means of a design concept that is quite out-of-the-ordinary. The play of light and color, combined with lovingly restored elements from the old factory, produces a work of architecture that is absolutely fascinating.
Otto Taussig founded the Otto Taussig & Co. linen factory in 1908.  At this time Gaudenzdorf was actually the center of the industry in Vienna. They manufactured exquisite collars, cuffs, shirts and ascots, as well as ladies' lingerie. In its best years, the business employed as many as 300 workers. 
The factory closed in 1975, a point in time when cheaper clothing was being imported in ever greater quantities from the Asian region and countries of the Third World. After the linen factory was closed, the building stood empty and appeared headed for dilapidation. But in 1990, it was purchased and renovated by the Wagner family. Offices and a gallery for young artists were created.  And in 1998, the "zur Fabrik" restaurant first opened its doors.
In October of 2008, the starting gun was fired for remodeling of the hotel, a project which was completed in July 2009.  In September of that same year, the hotel celebrated its official reopening.
---
Address: Gaudenzdorfer Gürtel 73, 1120 Wien
Tel: +43 (0) 1 813 28 00
Internet: www.hotel-fabrik.at
Mail: This email address is being protected from spambots. You need JavaScript enabled to view it.

U6 Längenfeldgasse
U4 Margarretengürtel
Straßenbahn 18 MArgaretengürtel
---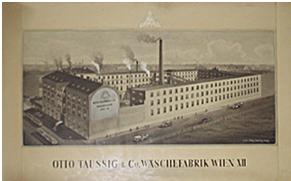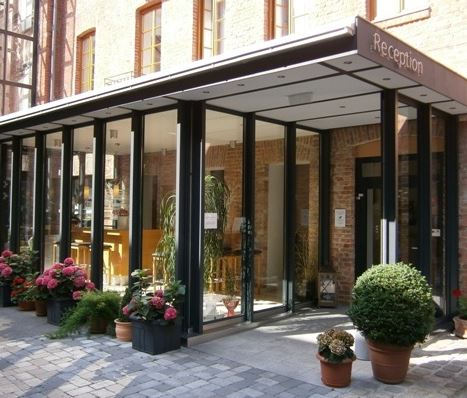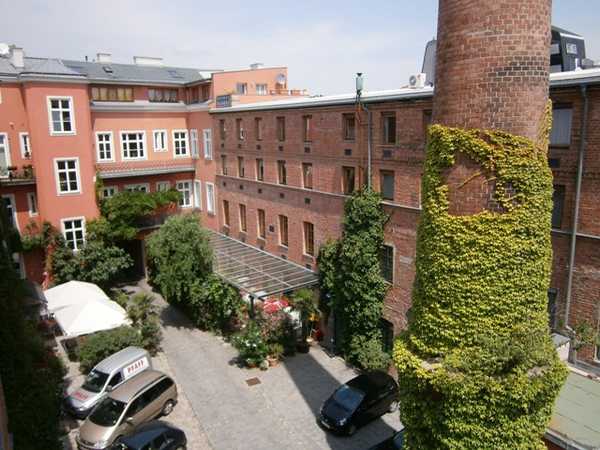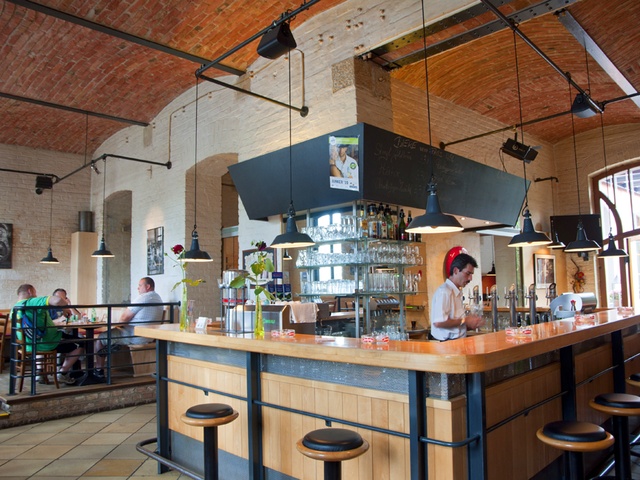 Photos © Hotel Fabrik