Mein Design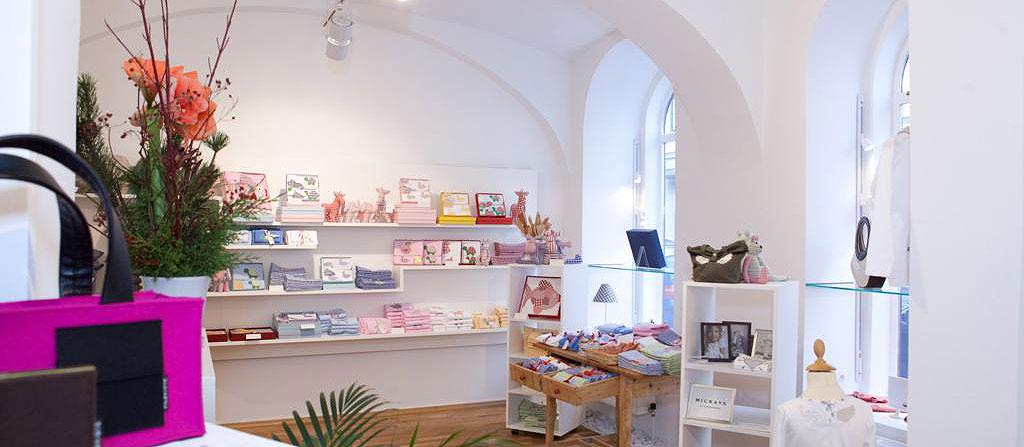 COME AND WATCH YOUNG DESINGERS
How does a young designer get the opportunity to present his artwork to the public? The affectionately led designer-shop "Mein Design" is perfectly made for this requirement and offers a great and tasteful range from designer-fashion to accessories.
The shop-in-shop concept of Ulrike Eckerstorfer offers young designers the possibility to present their collections. On part of the shop is reserved for Ulrike's own charming label "La Schachtula" while the rest is dedicated to designer's work of a various range of styles.
The heart of "Mein Design" is dedicated to delightful designer-fashion, accompanied by accessories for fashion, living space and daily needs. We recommend to have a regular look into the shop as the designers change from time to time.
The perfect moment for that look would be the monthly event "Fixpunkte" ("Checkpoint") that takes place every first Thursday in a month from 5 pm and presents the "designer of the month" . This event is organized together with the neighbor's shops "Näherei Apfel", the designer "Dörte Kaufmann" and the office "Für Gestaltung" and offers besides the designer fashion local culinary delicacies as wine or the original "Wiener Punschkrapfen".

Come, have a look and get inspired!!
---

Kettenbrückengasse 6 | 1040 Wien
www.mein-design.org/ | This email address is being protected from spambots. You need JavaScript enabled to view it. 
Sunday & Monday closed | tuesday, wednesday &  thursday: 11h00 - 18h00  |
Friday: 11h00 to 19h00  | Saturday: 10h00 to 16h00 
U4 Kettenbrückengasse
Photos © Mein Design