Stoss im Himmel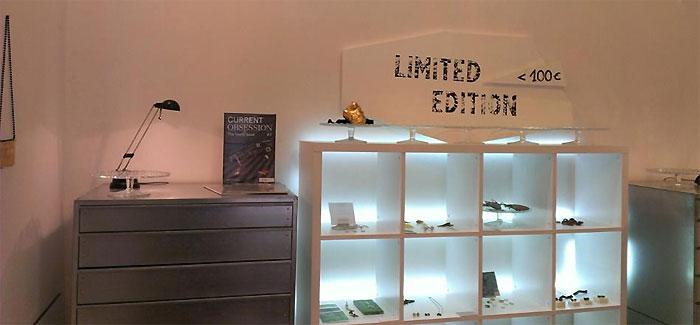 Jewellery as a statement
It's said, we are what we eat. But also, if continue, we are what we wear. That shows who we are, our self-perception and our attitude to the outer world. The small jewellery shop "Stoss im Himmel" feeds and deepens this thought even more.
Eight young designers from different parts of Europe show their hand-made collections here. The collections, full of fantasy, pure experiment on forms and materials, screaming out loud in its own silent, but very eloquent way.
Here is no place for boring and ordinary. It's jewellery with a non-verbal statement, exuberating with feelings and emotions. Some might call it avant-garde, and we won't argue on this. But still it's a wearable piece of art. Some pieces were featured in Vogue and have won at some international competitions. Come over and try it on!
---
Stoss im Himmel 3/3a | 1010 Wien
Mon-Fri: 10h00 - 18h00 | Sat: 12h00 - 18h00
Tel.: 0043 (0)650 2003279
http://www.stossimhimmel.net/ | This email address is being protected from spambots. You need JavaScript enabled to view it.
U1 & U3 Stephansplatz | U1 & U4 Schwedenplatz | Bus 1A & 3A Hoher Markt.