Jewelry Von Köck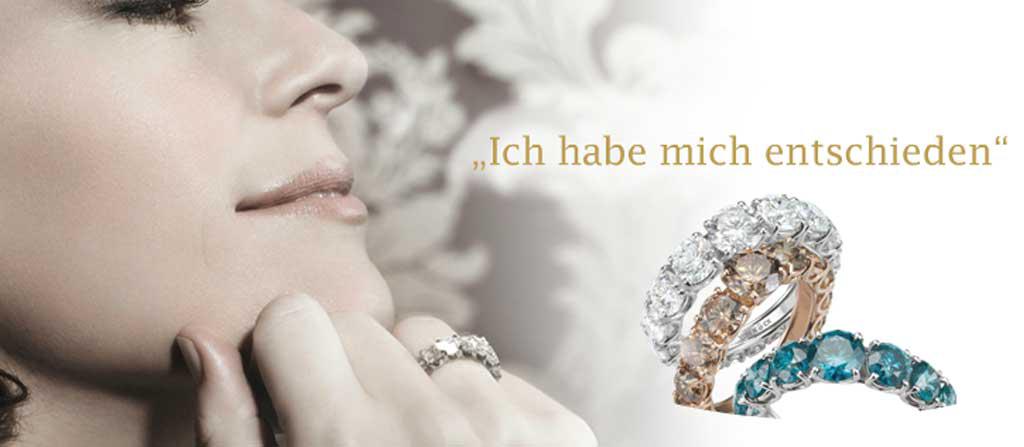 Diamonds Are a Girl's Best Friend
"Diamonds Are a Girl's Best Friend" – the song was introduced first in Broadway production of "Gentlemen prefer blonds" in 1949. As you pass by the sparkling windows of Jewelry Von Köck, this tune most famously performed by Marilyn Monroe, might be in your head. . 
If you step inside, you'll also feel like a star, no matter how small or big your intentions are.
It's not just a typical jewelry shop, where you can find designers' jewelry and watches. It's welcoming personnel and a personal touch that you can see all over: from interior design of the shop to few in-house created lines of jewelry. It's more than 25 years of history and experience. It's jewelry that is more then beautiful.
These people know what they do: they are so helpful whether you are looking for a very special present, or want to repair that fragile generations' old ring of your grand-grand-grand-ma, or you want to buy a watch that is not to be found in other shops or in the Internet. Jewelry Von Kὃck helps you like a best friend.
---
Internet: www.vonkoeck.at | This email address is being protected from spambots. You need JavaScript enabled to view it.
Address: Am Graben 22 | 1010 Wien
Telephone:  +43 | 1 | 532 08 88
Public transports: U1 & U3 Stephansplatz 
Opening hours: Mon – Fri: 10h00 - 18h00 | Sat: 10h00 - 17h00
Address: Neubaugasse 36 | 1070 Wien
Telephone: Tel. +43 | 1 | 523 63 57
Public transports: U3 Neubaugasse
Opening hours: Mon – Fri: 10h00 - 18h00 | Sat: 10h00 - 13h00 
Photos © von Köck
Click here to play the song