Carina e Vincenzo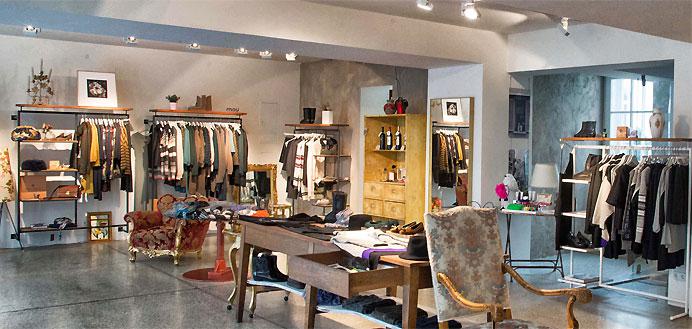 Designed and made in Italy
American jeans, Swiss watches, Italian shoes.. – we are so used to all of these made in China, and we've already forgotten that it was cheap and low quality. That was the beginning and it has changed, perhaps.
However, if you are, like us, a little bit old-fashioned in terms of "made in...", and you follow your own style, rather than fashion trends, you'll appreciate what "Carina e Vincenzo" offers. 
Come in and discover young Italian brands with traditional background: beautiful and so wearable, with outstanding quality and exclusively made in Italy! Semi-Couture from Erika Cavallini – a concept of a slightly "unfinished" look, with fabrics and tailoring of an Haute Couture (but with not so sky-high prices). Daniele Fiesoli – innovative knitwear, easy and elegant. Giannetto Portifino – new brand, originated on the base of the traditional shirt manufacturer, - fine materials, sophisticated ideas.
And there is more to it: Italian wine and olive oil; shoes, vintage eyewear and furniture; make-up from Face Stockholm and their own perfumes "Carina" and "Vincenzo".
A lovely shopping experience for those who are open to new ideas, but stays true to old values.
---
Breite Gasse 11 | 1070 Wien
+43|1|236 89 74
www.carinaevincenzo.com | This email address is being protected from spambots. You need JavaScript enabled to view it. 
Monday-Friday: 11h00-18h00 | Saturday: 11h00-17h00 | or by appointment